Posted on 2014-08-14
About 4 years ago I decided to get in better shape. I took my bike for the longest ride I had ridden at the time, which was about 7km I believe. This summer, I took the train to Stavanger and cycled back to Oslo along the coast. All in all, it was a little under 500km and took me a little over a week (8 days of cycling), with the longest single stretch being 131km (final stretch home).
Preparing
I had done the same trip, more or less, the year before and had learned a lot. But frankly, preparations were pretty simple:
Alert friends and family
Make sure I have a functional bike.
Make sure I've got luggage sorted out.
Pack light.
Book train ticket (Probably the hardest part)
Ride the bike a lot.
I ride a relatively cheap Merida Cyclocross 3 for these sort of trips, which gives a nifty mix of speed and durability. And lets me attach a luggage rack. This year, I was trying out slick tyres, as I knew most of the route was going to be asphalt.
Stage 0: Getting to Stavanger
Strava log: http://www.strava.com/activities/162871711
As it turns out, this was harder than it should have been. NSB (Norwegian Rail company, what the proper English name is is anybody's guess, since the "Company Information" page they provide in English is blank) provide separate tickets for bikes, and you can book it ahead of time. There's a max price which means that for long-ish distances, bringing your bike is pretty cheap (175kr or something like that is the max price). In theory, this is all pretty awesome. However...
Problem 1: Can't book bike tickets on-line.
Problem 2: Construction work on parts of the final stretch to Stavanger. Buses instead of trains.
Problem 3: NSB didn't seem able to book my bike past the point where the buses start replacing the trains. E.g.: Bike on train == fine, bike on bus == ????.
Problem 4: Guy at the station doesn't actually know how far the train will go. Sells me tickets for Egersund, while the train now goes to Bryne as I later discover. Tells me to speak to the bus drivers regarding the bike and assumes it'll be no problem to take the bus with my bike, despite no official ticket/booking.
Problem 5: Wait, the trains goes to Bryne? That means no buses in Egersund, where I have tickets for.
Problem 6: NEXT guy, day later, doesn't realize this is a problem created by NSB, so I have to buy a NEW set of tickets for Bryne...
Problem 7: Wait, what, my bike has paid 90,- NOK extra for free coffee, news papers and wifi? And has a seat reserved for it, not a place in the goods carriage?
In short: One big mess.
Thankfully, NSB customer services sorted it all out once I wrote them an e-mail, and I got my extra money back, got a ride to Bryne (where my brother picked me up), and had two seats to myself since my bike still had one reserved...
By the way: I lied, I rode from Forus, not Stavanger. Don't tell anyone.
Stage 1: "Stavanger" - Egersund
Strava log: http://www.strava.com/activities/162871849
In short: Wicked rain followed by great sun, two flat tires on the back wheel, lots of nice, flat terrain, swearing about stupid detours triggered by bicycle routes being made for sightseeing, not transport, then this: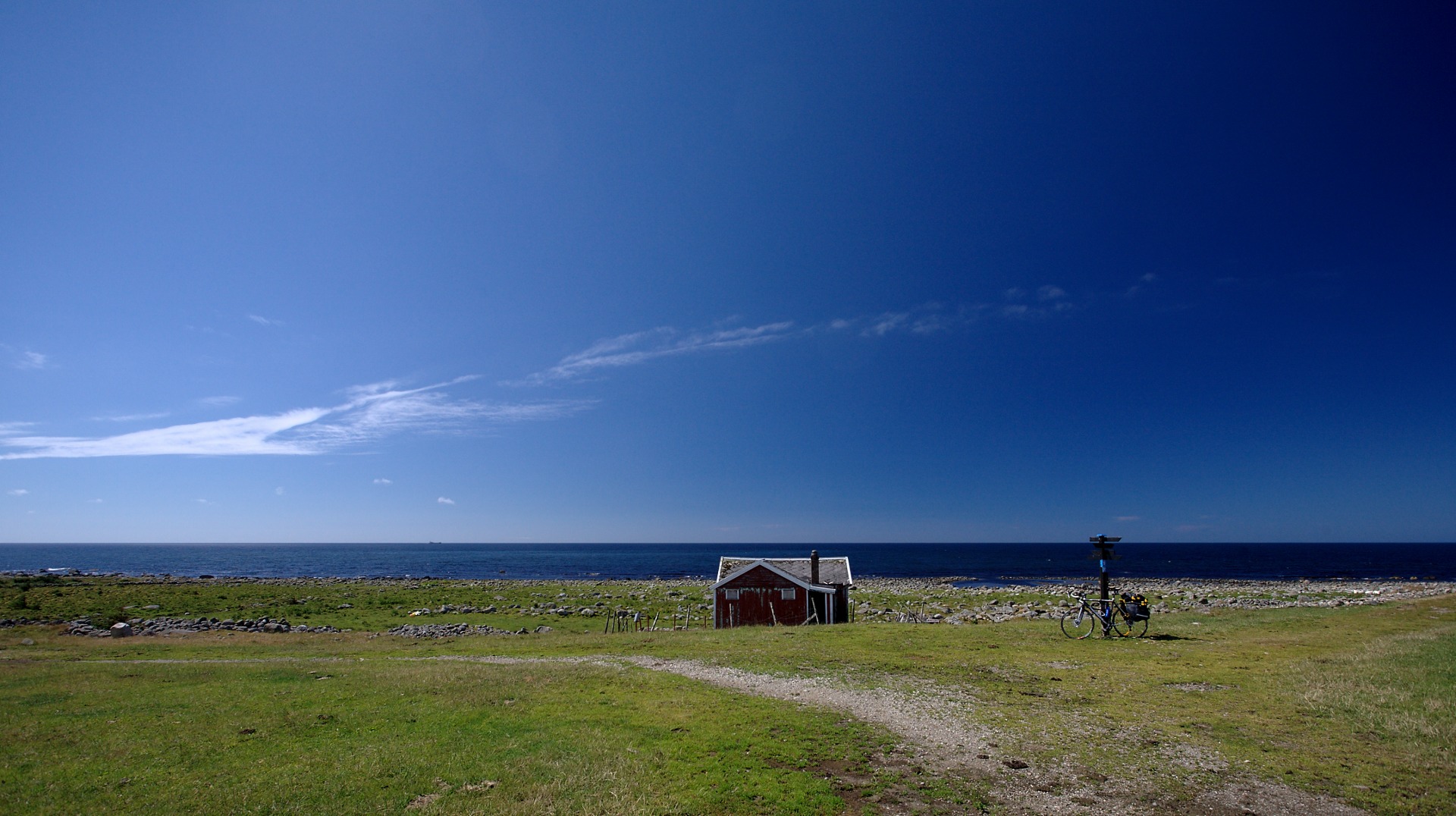 Some times, detours are worth it.
Also ran into parts of what's called "Den Vestlandske Hovedvei" (The western main road). For anyone cycling, please be aware: That's signage-code for "Ridiculously steep hills, bad, unpaved road, road stops at the bottom of hills, completely suboptimal cycling terrain, and also very scenic.
HORSES: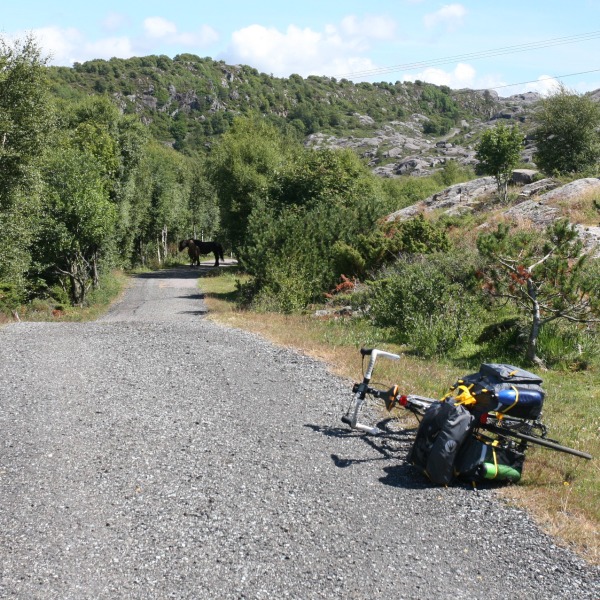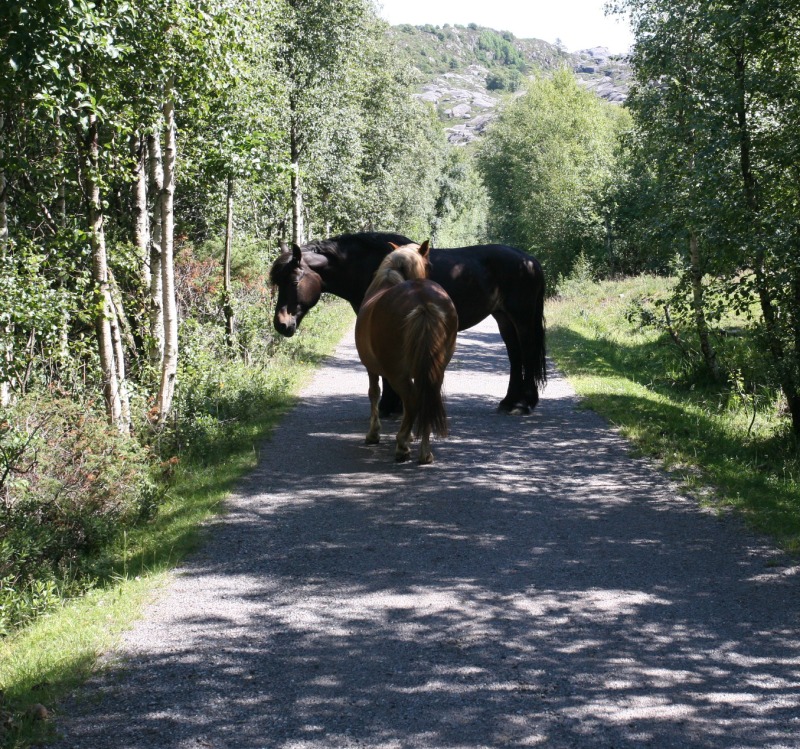 They never moved. I'm not particularly afraid of horses, but I'm reluctant to pass behind horses I'm not familiar with and who are not accompanied by a human, so I ended up going around them in the ditch.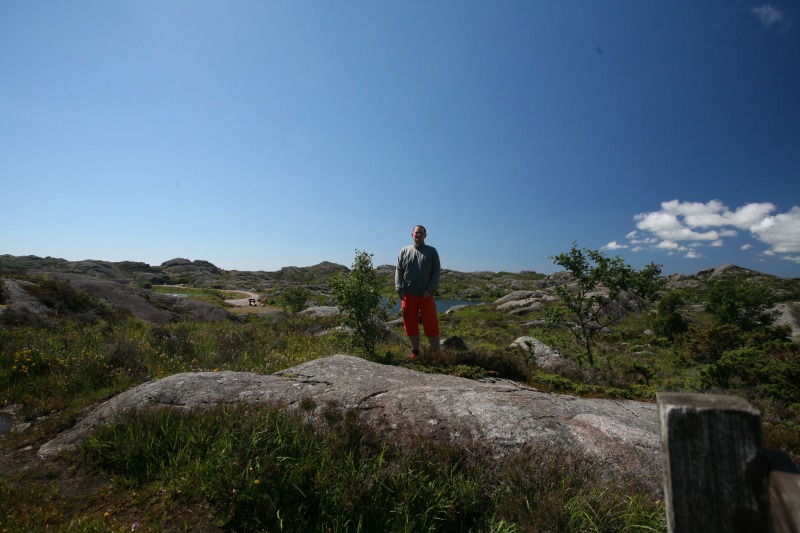 Stage 2: Egersund - Flekkefjord
Strava log: http://www.strava.com/activities/163279513
In short: No rain, until the last 30 minutes, lots of steep hills, both up and down, switch the actual tyre this time after the third tube change, staying with Bendik in Flekkefjord was great(Heck, I had a whole floor to myself).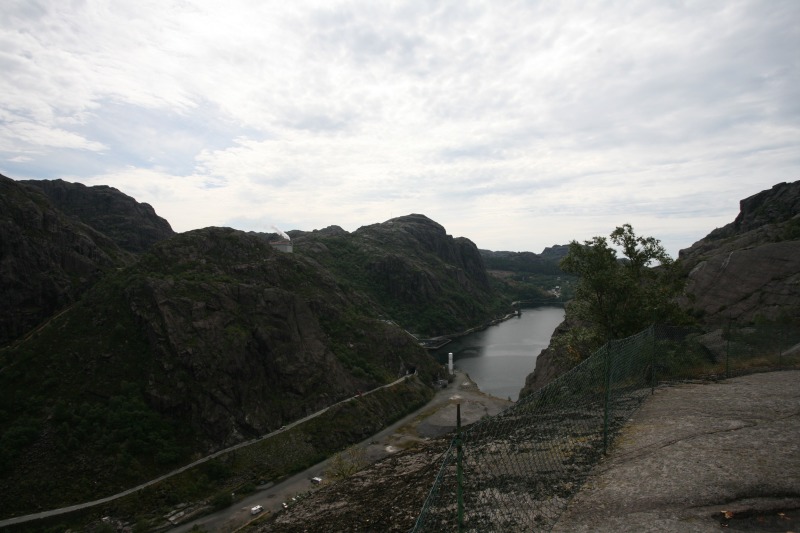 The Jøssingfjord is famous due to the Altmark Incident (http://en.wikipedia.org/wiki/Altmark_Incident), a skirmish during World War 2 where Norwegian neutrality was breached.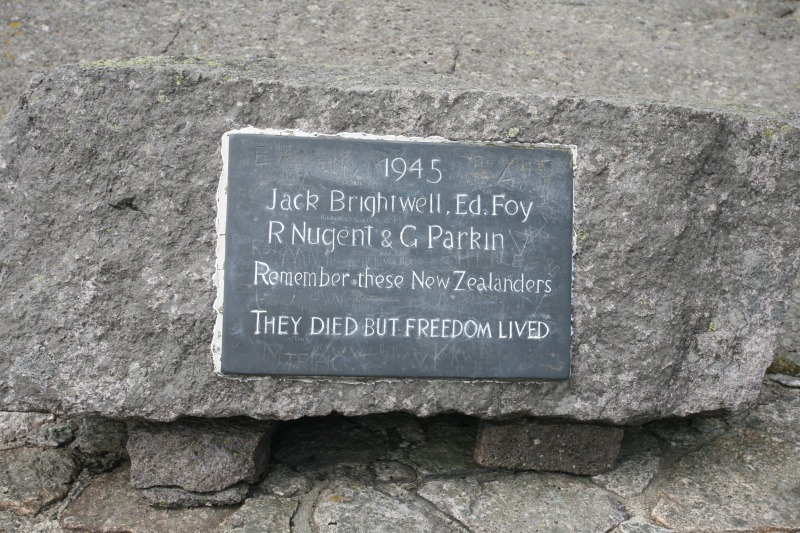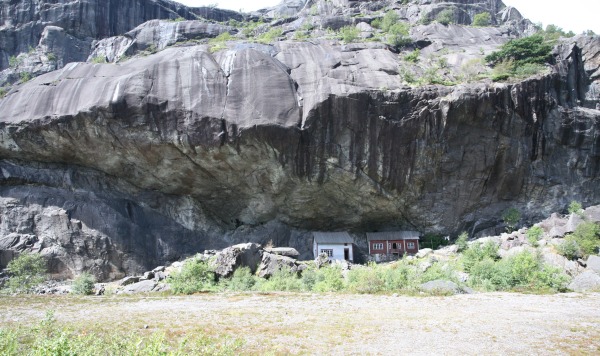 And finally, Flekkefjord: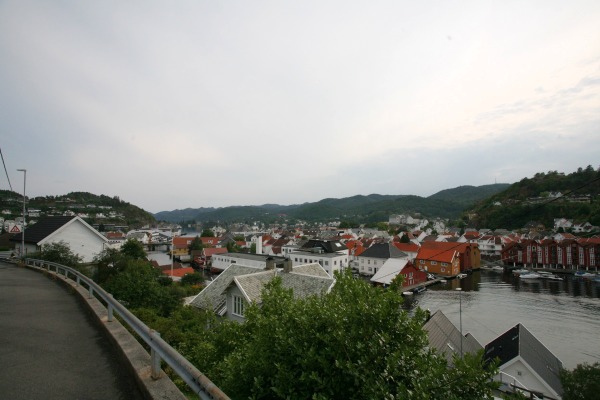 Not exactly the best weather, but my host was great and good company easily makes up for bad weather!
Stage 3: Flekkefjord - Mandal
Strava log: http://www.strava.com/activities/163620686
In short: Forecast: 30°C and sun. Reality: CONSTANT RAIN.
Started the day by getting a lift from my generous host. Cycling Flekkefjord - Lyngdal using the official cycling route is a gigantic detour since they recently built a large amount of tunnels and a GREAT new bridge across Fedafjorden. None of which you are allowed to cycle on. Then the official cycle route take you along the coast on mostly gravel roads. Wasn't doing that again.
Since the forecast was so good, I figured the little rain I had during the start of the ride was just left-overs from the thunderstorm we had during the night. So I only used a rain jacket. No rain pants. No rain covers for my shoes. BIG BIG mistake, as it was raining through the entire ride. Just as I was entering Mandal the weather cleared up.
As for the route: Good pick. All downhill on GOOD unpaved roads to Lyngdal. One big hill up from Lyngdal, then mixed. The last stretch is steep climbing on wooden roads. If allowed: Cycle on E39! It'll save you a LOT of energy.
Stage 4: Mandal - Kristiansand
Strava log: http://www.strava.com/activities/177220424
In short: GREAT ride. Great scenery, good roads, good weather, little or no traffic. Almost lost the Strava log, but managed to resurrect it when I got home.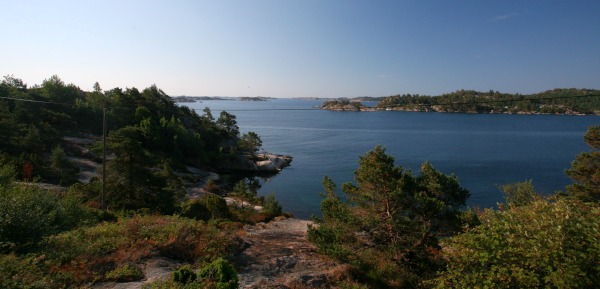 Also got to spend the eveing with Vegard and his family, which were nice enough to take me on a boat trip in the Kristiansand area. I even got one of those so called selfies: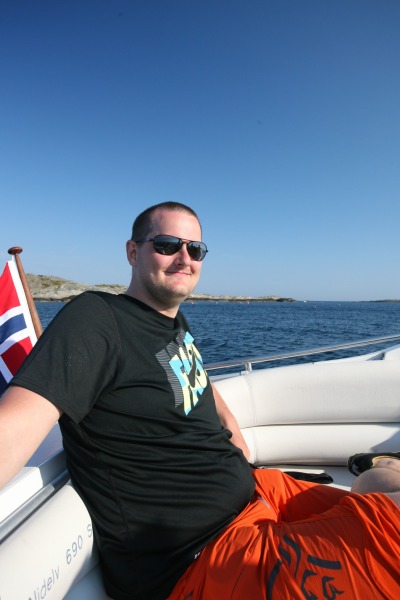 Stage 5: Kristiansand - Grimstad
Strava log: http://www.strava.com/activities/164901205
In short: Great weather, great road, then "Vestlandske Hovedvei" again. Yeah, turned out to be an other stretch of steep climbs on bad gravel road. Oh well.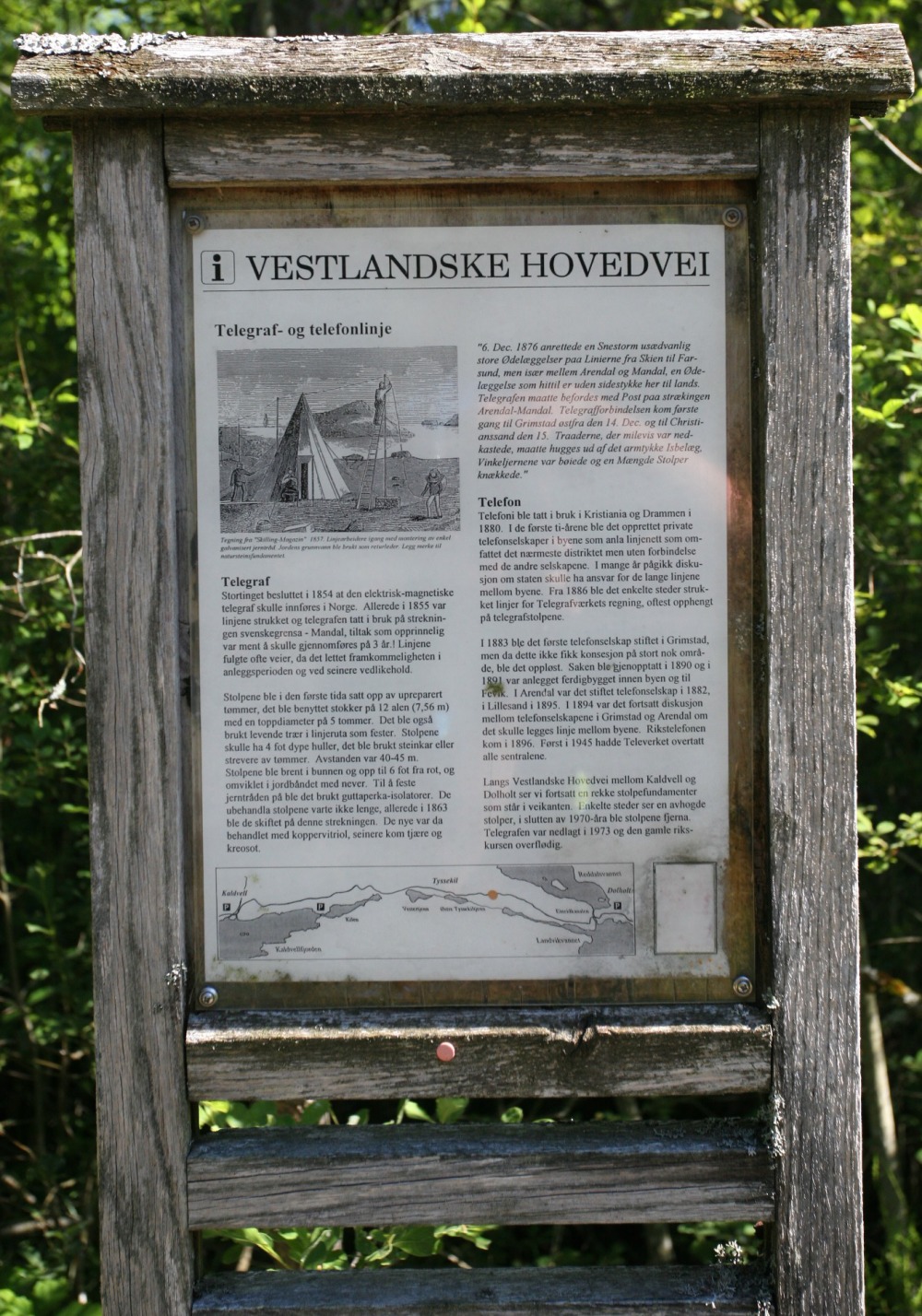 Stage 6: Grimstad - Risør
Strava log: http://www.strava.com/activities/165416102
In short: Nice ride (I finally figured out Tvedestrand), heavy rain during the last 20 minutes left me completely soaking wet, but otherwise happy.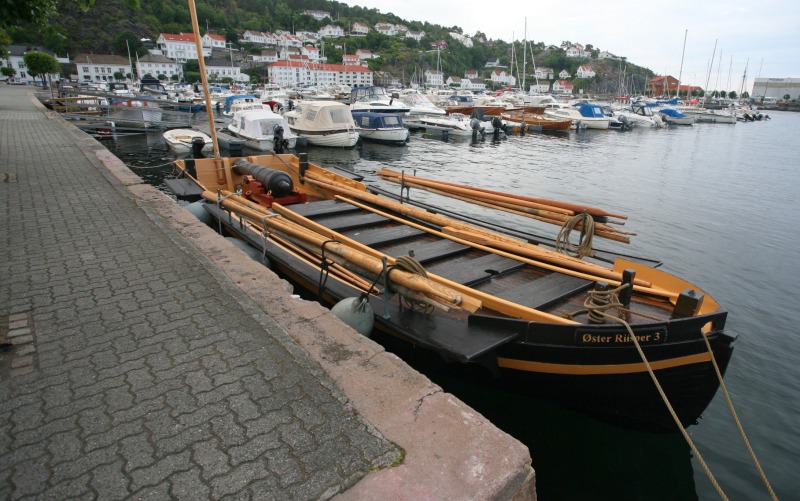 This probably takes care of tailgaters.
Stage 7: Risør - Kragerø (sort of)
Strava log: http://www.strava.com/activities/165775556
In short: Nice ferry ride, by far the shortest ride of the trip (hardly even counts), met an other cyclist on the ferry from Risør and we cycled together to Stabbestad. Good roads, but somewhat boring scenery.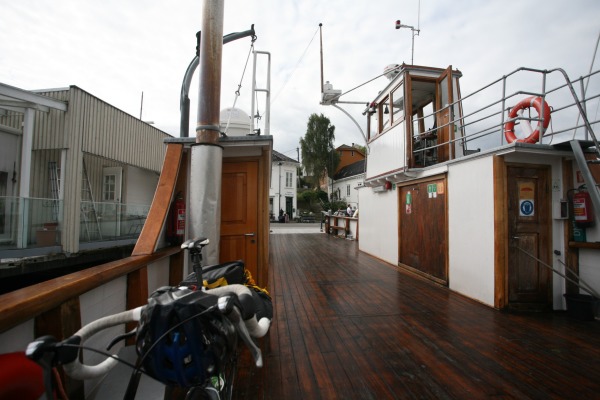 Stage 8: Kragerø - Oslo (sort of)
Strava log: http://www.strava.com/activities/169037365 (slightly broken).
In short: "Let's just do this and get home." Ridiculously warm. Dad gave me a lift from Tåtøy to Helgeroa, then Garmin lost the data between Helgeroa and my first pit-stop in Larvik.
Tip: Do NOT follow the official cycle route here if you want to make good progress. It's very scenic and nice, but also very slow as it takes you through forest paths and whatnot. Following my route from Helgeroa to Horten was very fast and easy (flat).
The only picture I really took was from the ferry crossing from Horten to Moss: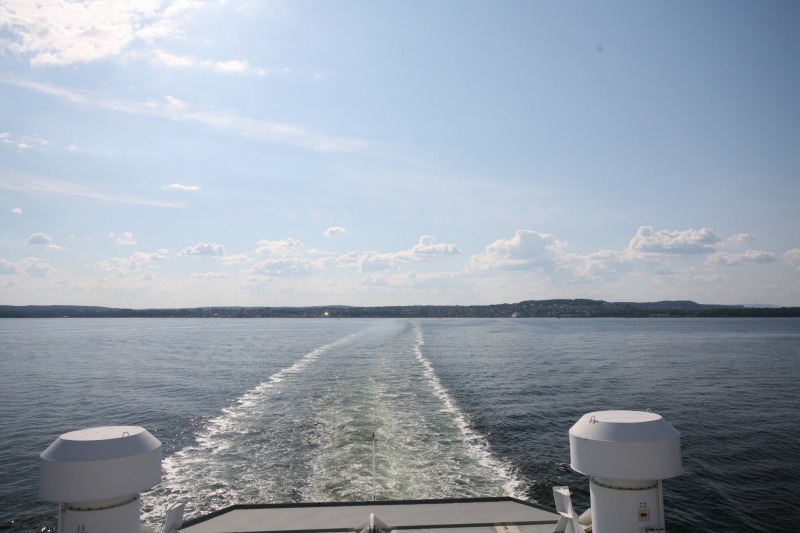 (That's Horten in the background).
Gear
Bike: Merdia Cyclocross 3 (2013 model)
Tyres: Continental slicks, then some Maxxis rear tyre.
Cheap bags from G-Sport/GMAX. Worked OK, but the lack of a proper stiff plate between the bag and the wheel meant that the bags gradually got closer to the wheels as the trip progressed. Not a problem now, but I probably wont take them for an other long trip.
Shoes: Bright orange Giro shoes with MTB cleats/pedals. Bought because they have a Vibram sole, which means two things: Good grip when you're OFF the bike, and you can walk around without sounding like you're wearing slalom boots or something like that.
Garmin Edge 810, with maps from http://OpenStreetMap.org (OSM is THE best source for cycling maps). The Edge 810+OSM combo works great for long travel, but I did have to resort to using my phone + Google maps once or twice. All in all not bad. Really nice to have a map in front of you when riding on unknown paths. As for the Edge itself... It shut down spontaneously 4-5 times (good battery), lost the Helgeroa-Larvik stretch and ALMOST lost me the Mandal-Kristiansand stretch (Non-technical users would probably not have realized you could recover it). But I'd still use it again.
Lights: Knog lights. This is not for night cycling (we have something like 4 hours of night-time at this time of year), but for tunnels and really bad weather. The type of lights don't matter that much, but you'll feel a lot better if you bring them and then need them.
Cloths: I typically ride with a regular cycling bib (Assos) under some sort of loose terrain cloths. I feel better off the bike with "normal" cloths, and it feels good on the bike anyway.
Kindle!!!! I read a lot on my rides (well, in the evenings and when I stop for a break, anyway).
Camera (Brought a huge SLR this time. Total overkill, but meh)
"Civilian cloths": This makes the end points much nicer. The trick is to have overlapping cloths. A fleece sweater works fine when playing cards on a late night, and is a good backup for really cold weather, for example. But proper civilian cloths makes the trip significantly more leisurely (and you're less of a burden to your hosts).
Next time: Smaller camera. Less "Stuff". Stronger rear tyre from the start.
Epilogue
The trip was a really great success. What really made it, though, was all the stops along the way.
I want to thank everyone who let me stay with them, often on short notice.
My next multi-day trip is probably going to be mountain biking, but one thing is certain: I've come a long way since I decided to get in shape 4 years ago.